NEWSLETTERS
Click the image below to open newsletter.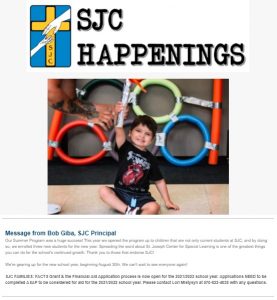 P A S T   S J C   H A P P E N I N G S

Each season, we email our current news to our subscribers and supporters. Stay up-to-date on what is going on at SJC, what the students and adults are up to, and what events may be coming up.
Click below for our most recent newsletters: